Students can easily insert or upload data into Tuva for further exploration, visualization, and analysis.
Insert Data into Tuva
You can access this feature by clicking "Upload Dataset" from the top navigation bar, and then clicking "Insert Data."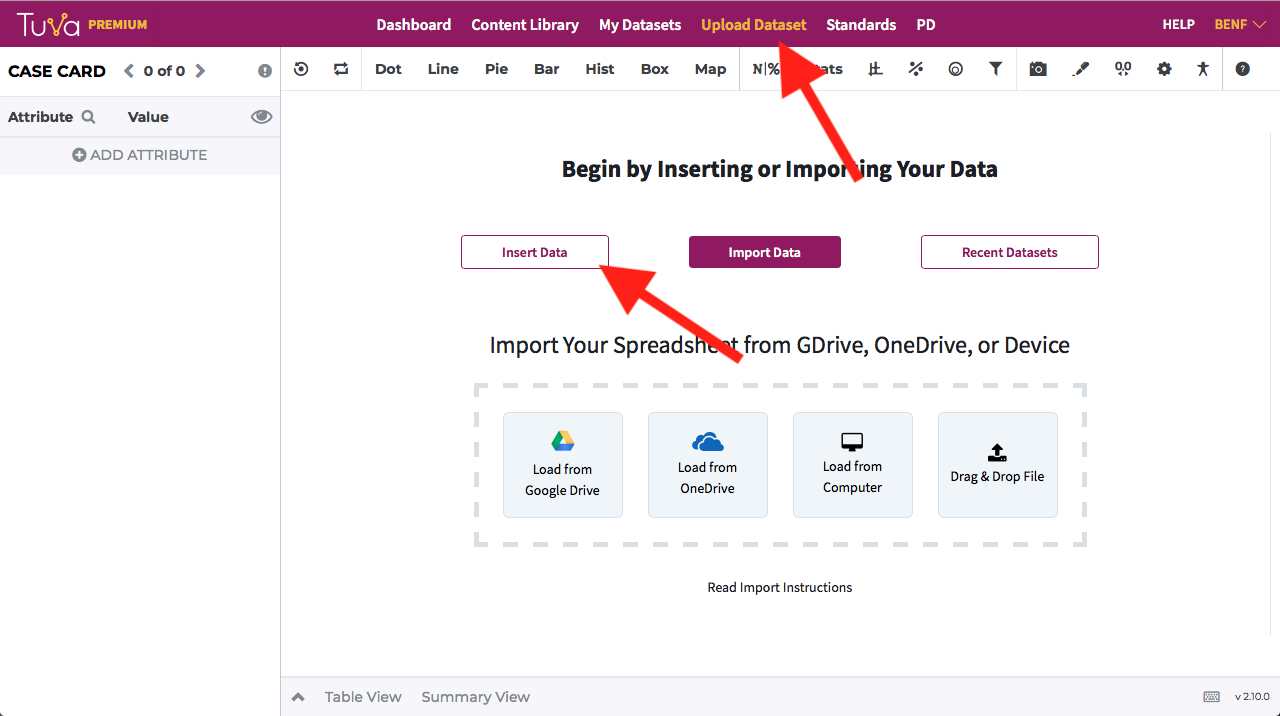 In the screenshot below, we can see an example of data that's been directly inserted into the Table View. Once you feel satisfied with the data you've entered, you will need to click "Save Data" to save the data to your personal data repository.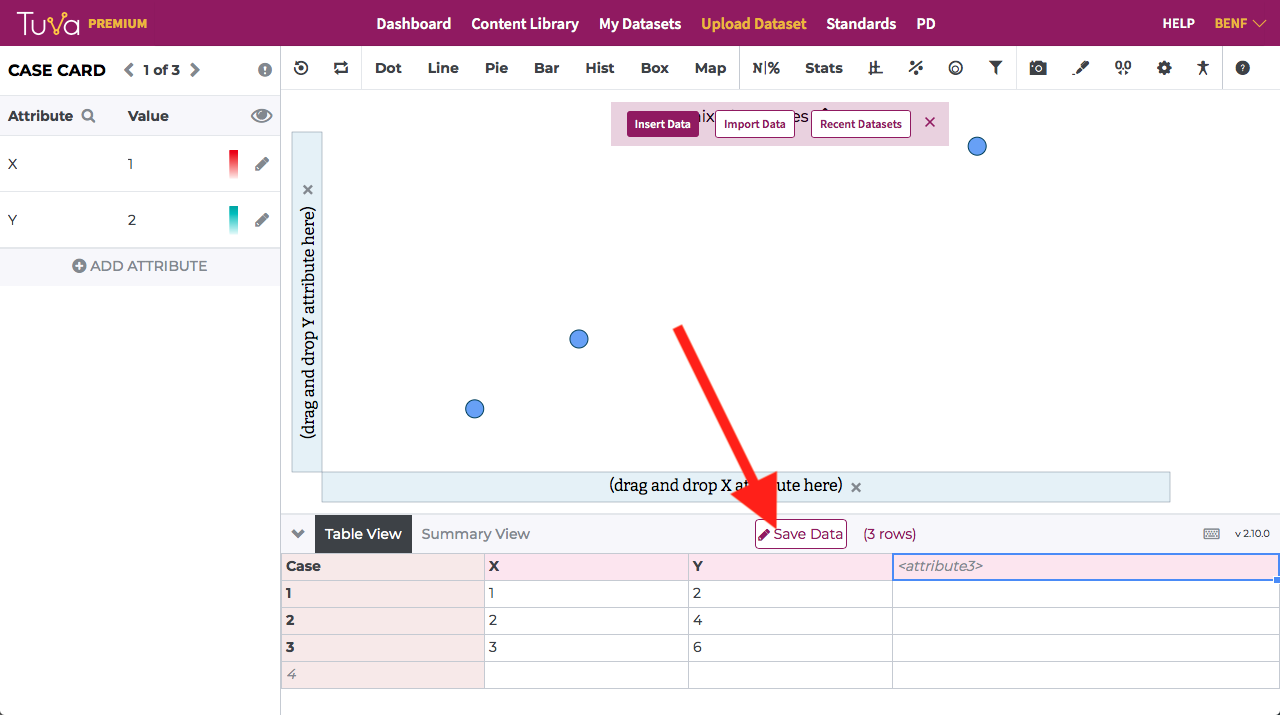 From there, you will go through the usual data upload steps to confirm the dataset name, privacy settings, and attributes. After you've finished the upload and review process, you'll land back on the dataset page giving you access to the Table View with an Edit Data button.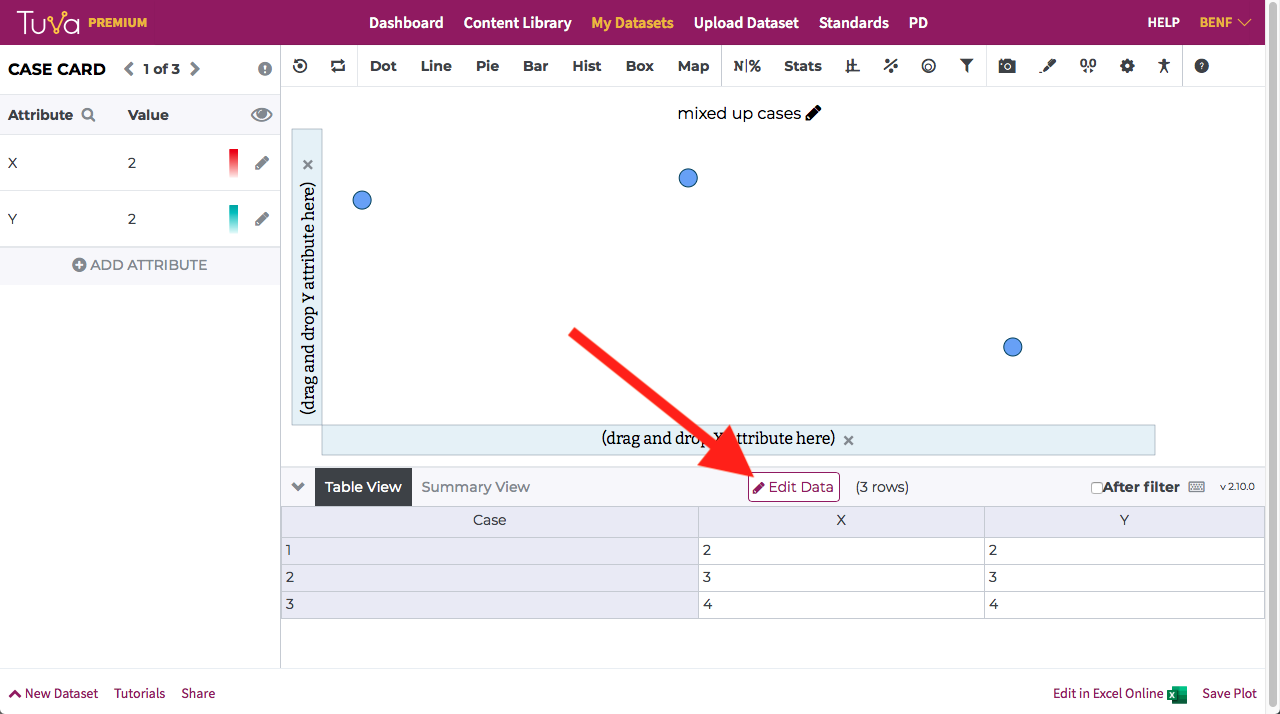 Clicking the Edit Data button will change the state of the Table View so you'll be able to update any of the values seen in the Table View.