During the school year a new student may join your class or an existing student may leave and you will need to update your list of students on Google Classroom and Tuva. To learn how to update your student list on Tuva to keep it in sync with Google Classroom, follow the steps outlined below.
1. After you've logged in and are viewing your teacher dashboard, click on the class you want to update.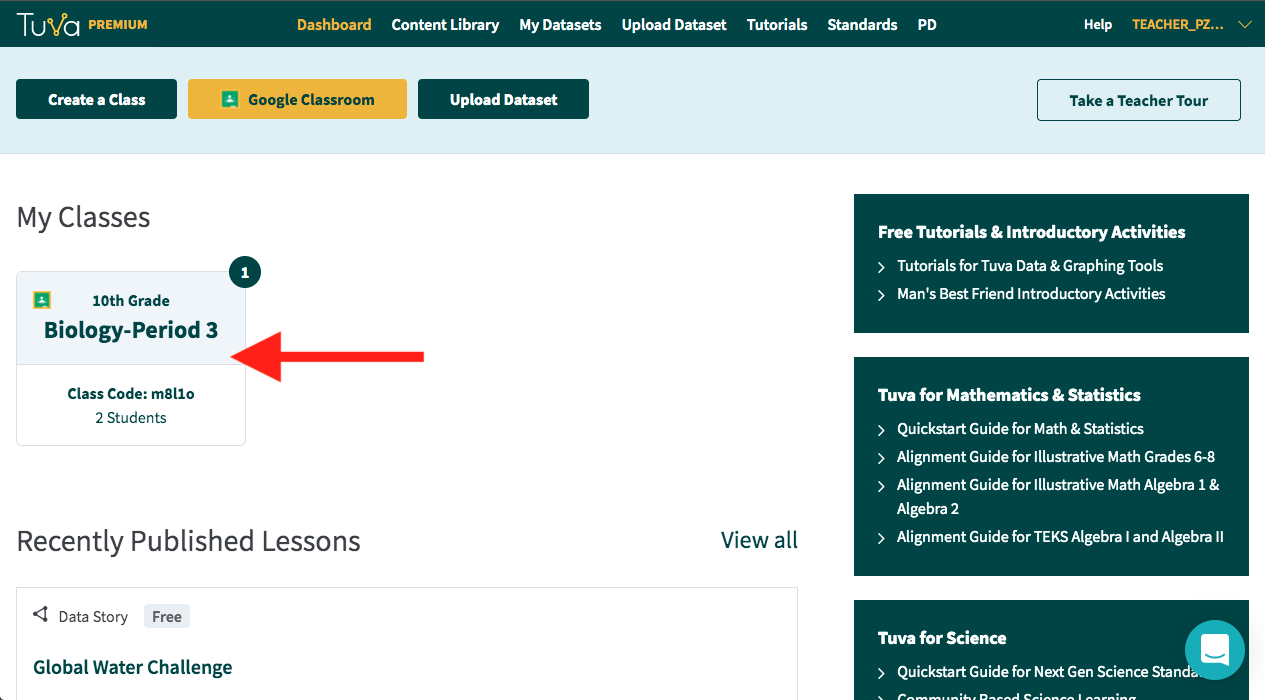 2. Click on the Student Tab and then find the button that's labeled "Update Student List."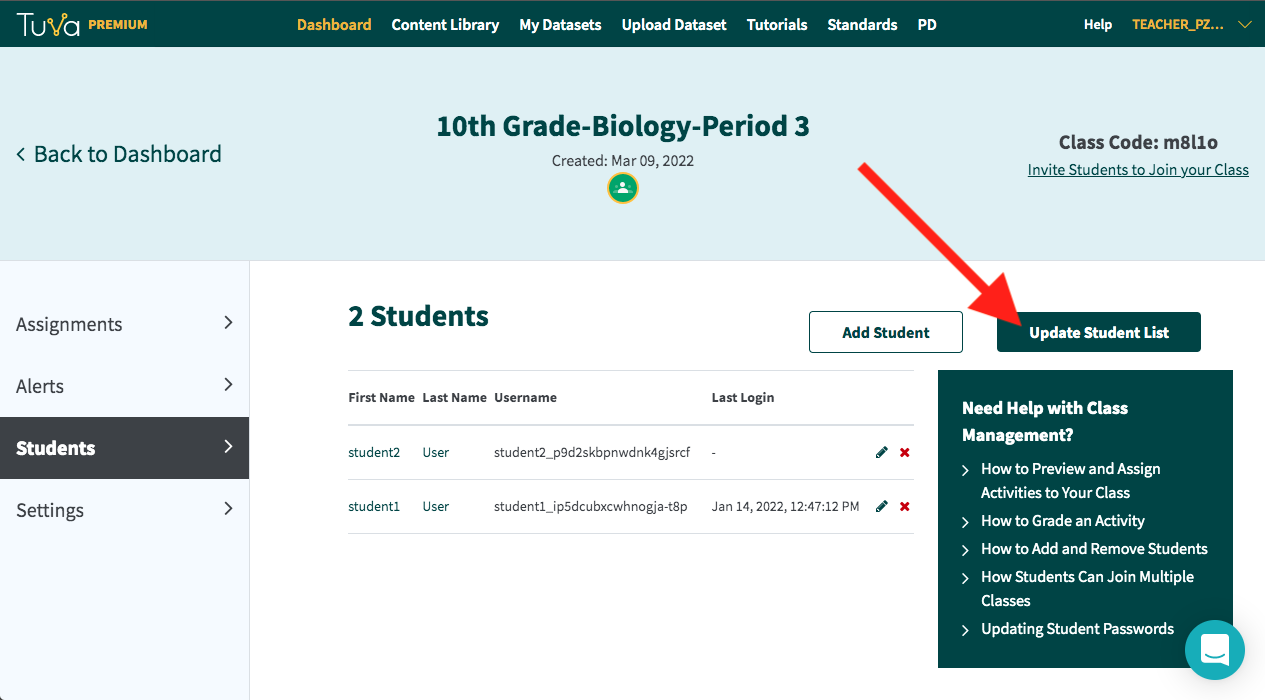 Note: Remember to allow pop-ups while updating your student list. To learn how to unblock pop-ups, please read this support article.