Individuals with limited fine motor control can seamlessly perform data analysis actions, create various plots, and navigate efficiently with the assistance of keyboard shortcuts. Accessing the comprehensive list of keyboard shortcuts is simple. You can find it in a pop-up format through the help menu or by clicking on the keyboard icon located in the bottom right corner of the interface.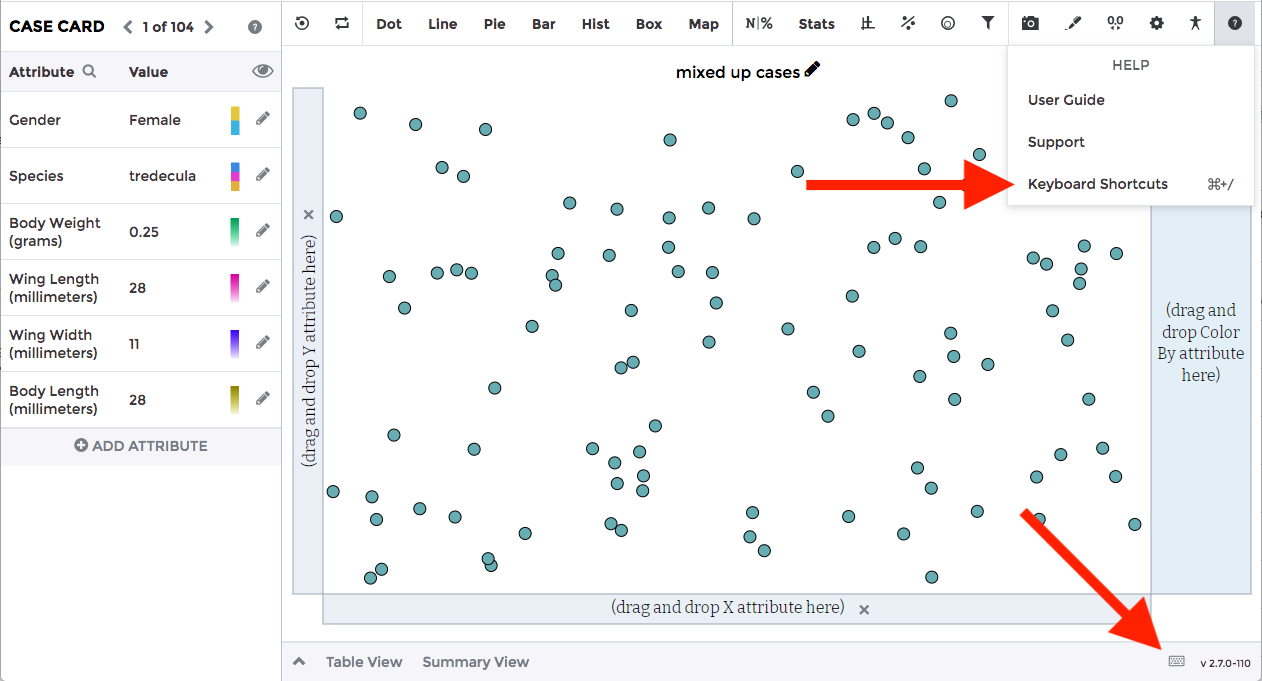 Upon clicking the keyboard shortcuts option, a pop-up will appear, displaying a comprehensive list of all available shortcuts along with their corresponding actions.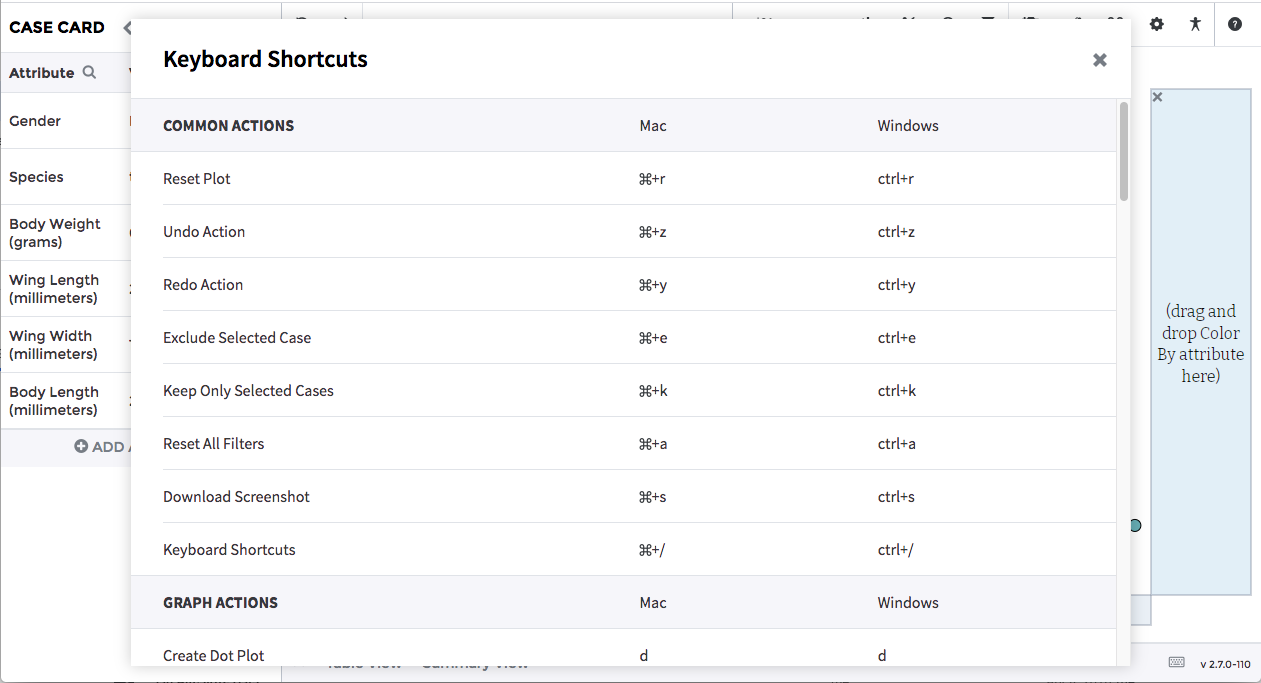 To make it even more convenient, we have also provided a PDF version of the keyboard shortcuts. Feel free to download and print the PDF provided below for easy reference to the complete list of keyboard shortcuts.
By utilizing these keyboard shortcuts, users with limited fine motor control can efficiently navigate the Tuva Tools, perform data analysis tasks, and create engaging plots.