Individuals with colorblindness can effectively analyze data using the color settings available in the Tuva Tools. This feature allows for the modification of colors assigned to individual data points within the tools.
To enable colorblind-friendly data colors, follow the step-by-step instructions below:
Click the accessibility button in the toolbar to open the Accessibility Card.

Within the Accessibility Card, locate the Data Colors dropdown menu. Click on it to reveal the list of available data colors.

Select one of the options provided, such as Colorblind Safe or Grayscale. By choosing a specific data color option, the colors of categorical and numerical attributes will be updated accordingly. If an attribute is already applied to the cases in the plot, you will see those colors update as well.
The Tuva Tools currently offer three data color options: Standard, Colorblind Safe, and Grayscale. The screenshot above displays the Standard data colors, while the two screenshots below illustrate the Colorblind Safe and Grayscale data color options.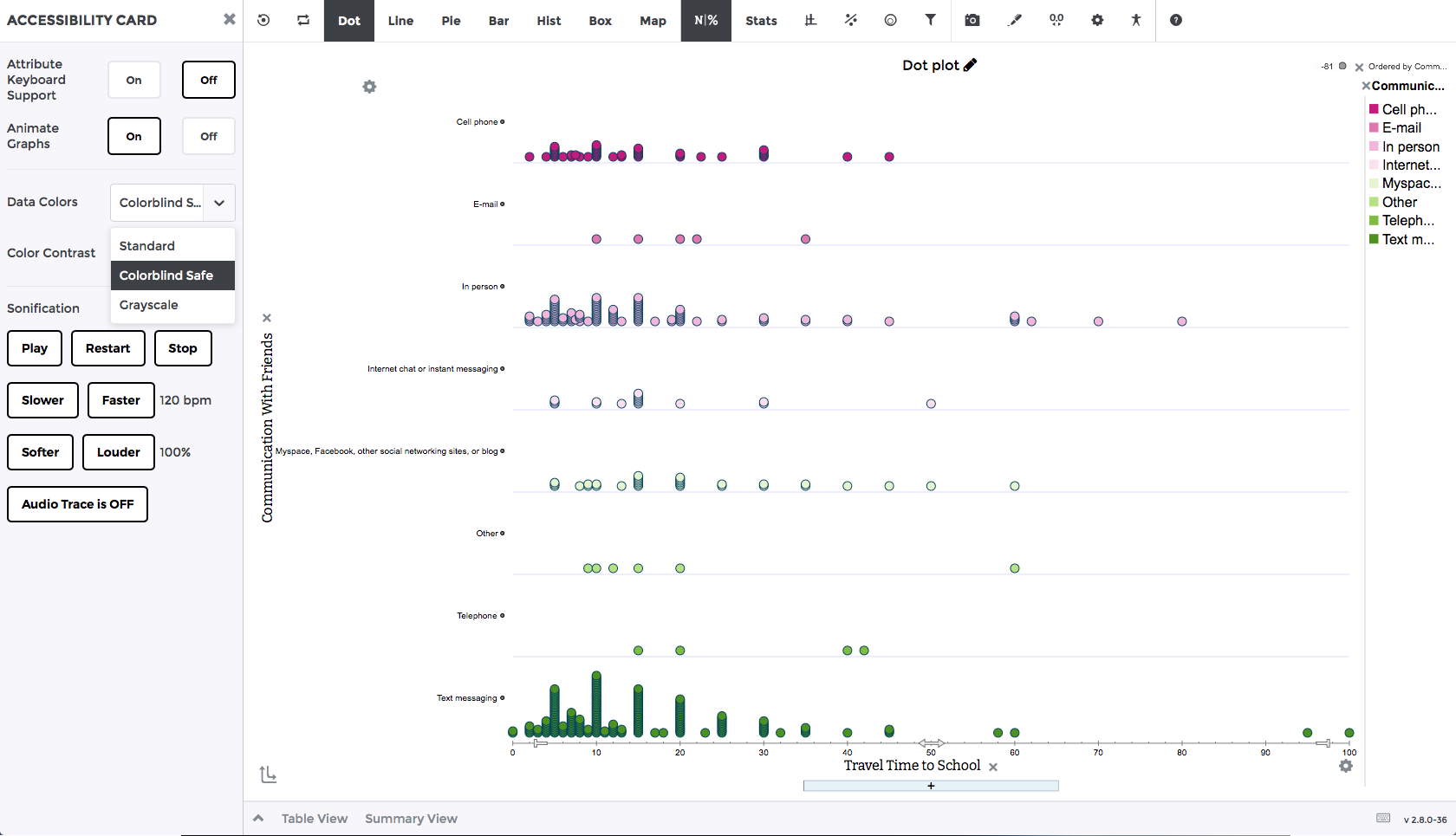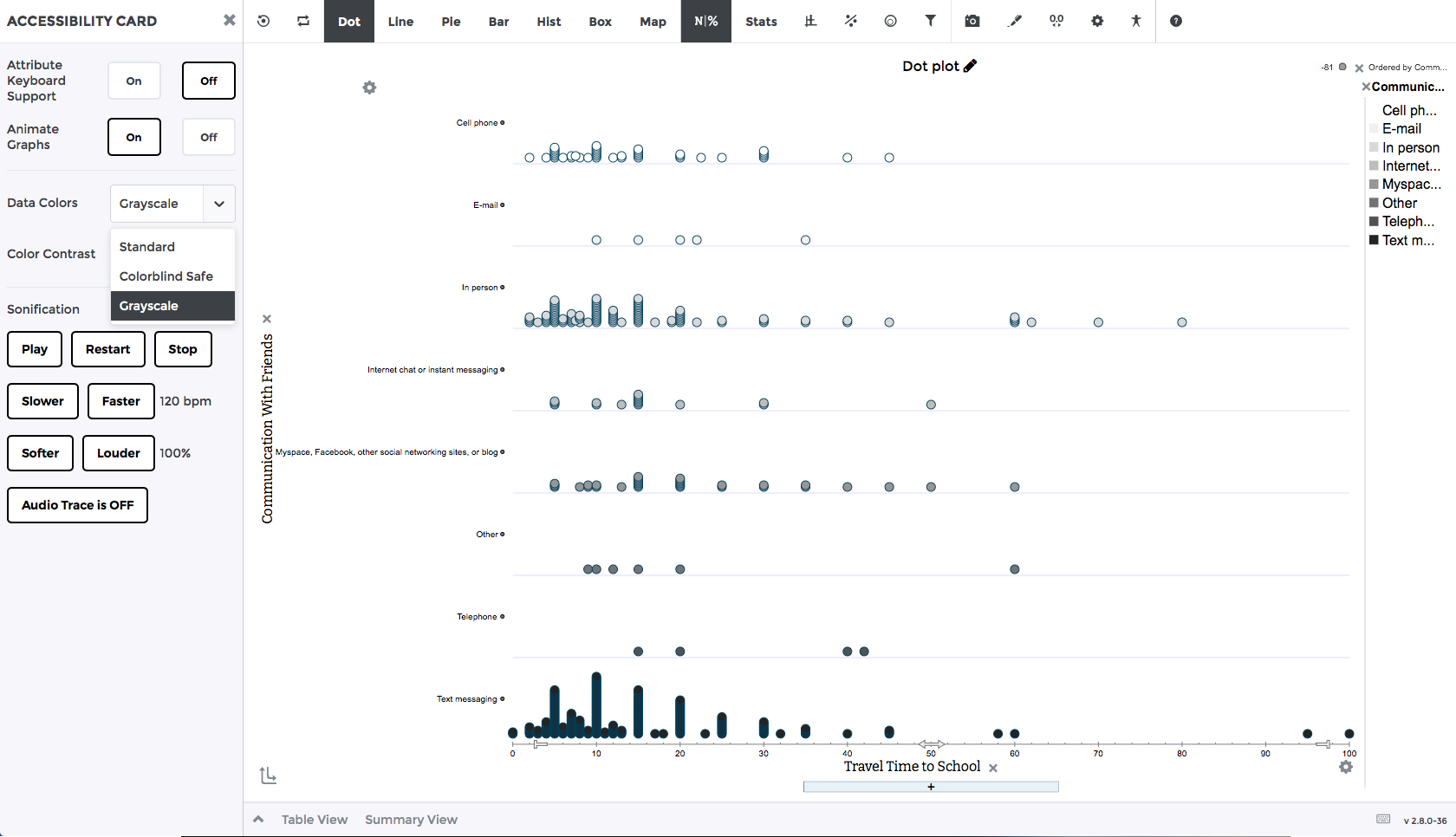 By utilizing these color settings, individuals with colorblindness can effectively distinguish and interpret data, ensuring a more inclusive and accessible data analysis experience.
If you have any further questions or need additional assistance, please reach out to our support team.