Animations are ON by default in the Tuva Tools to give learners dynamic visual feedback and help them draw connections between the different graphical representations of the data. Since animated data points and graphs can potentially cause seizures, learners have the ability to go to the ACCESSIBILITY CARD and turn off Animations.
Animations On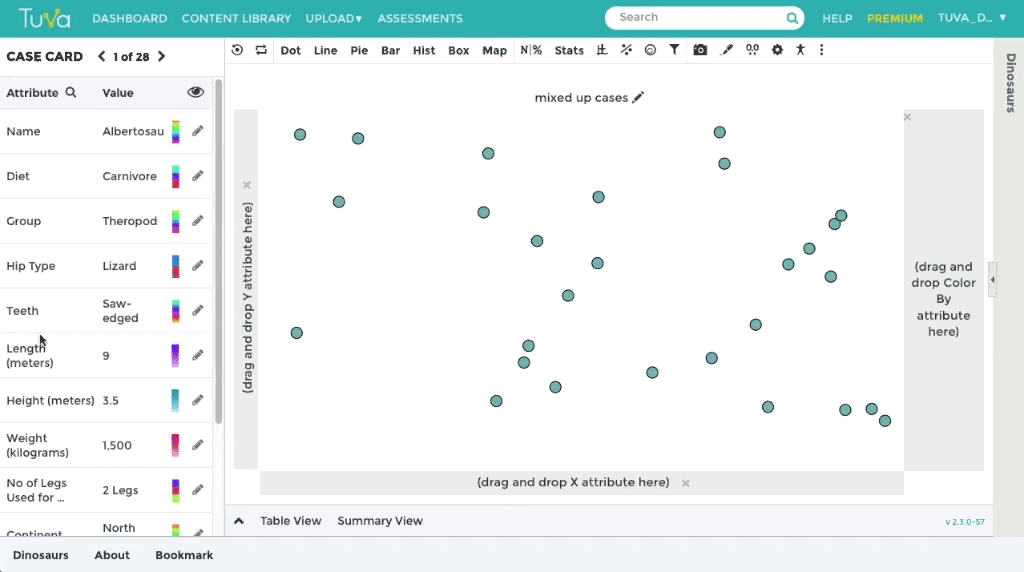 Animations Off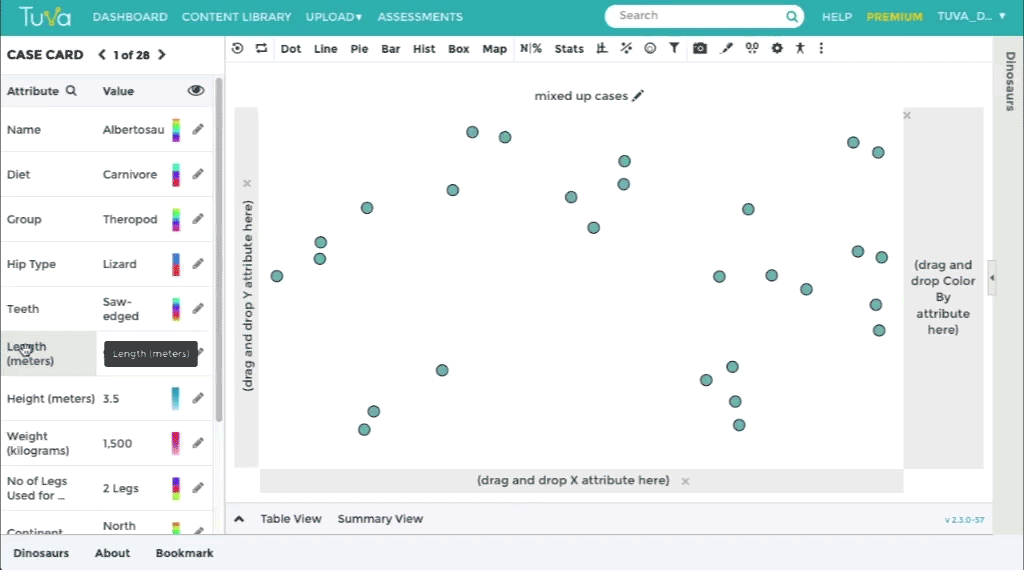 To Turn Off Animations
You can find the Accessibility Card by clicking the accessibility button in the toolbar and then toggling the Animate Graphs setting.