Once you've created a graph, you also have the option to download your graph as an image (PNG file). You can access this option from the toolbar by clicking the camera button (See screenshot below).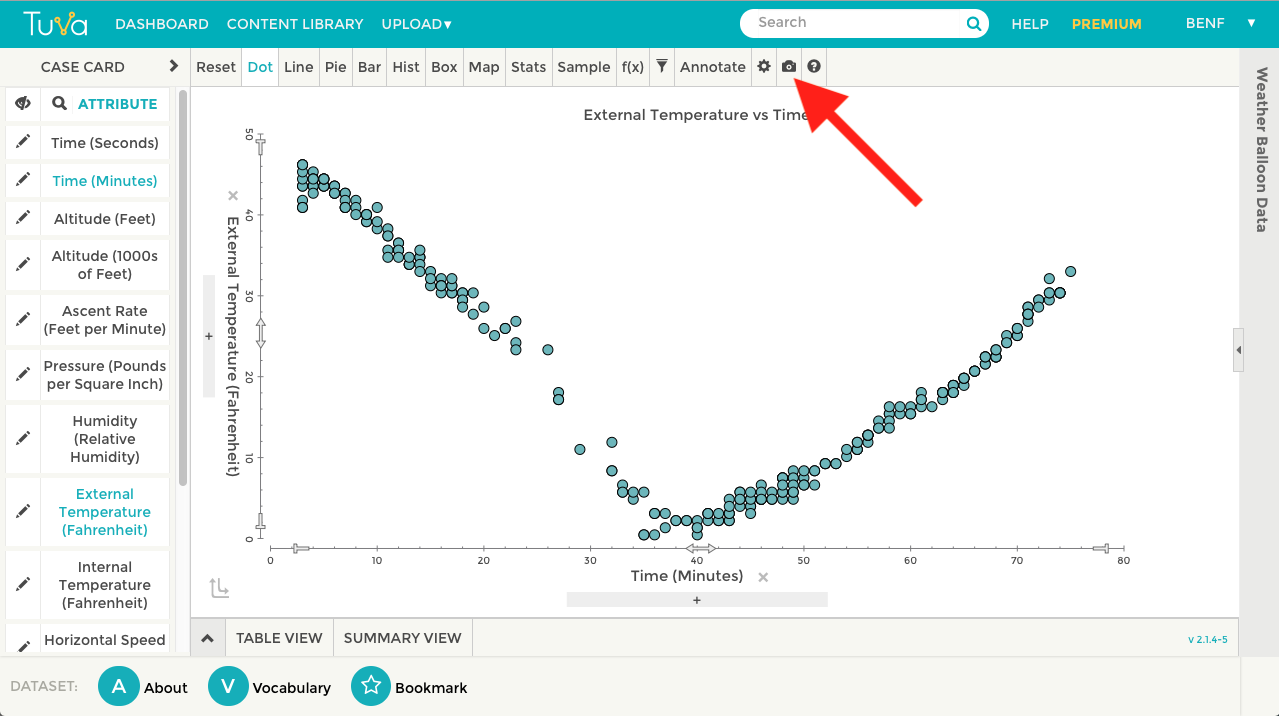 In the image below you can see an example of the above graph.
The Tuva Data Tools also allows you to change the size of the fonts and text throughout the graph. This can be especially helpful when printing it for large posters or for handouts. You can increase the font size by going to the settings menu, then select font size, and finally then select a different font size for your graph. See the screenshot below.