From time to time, you may come across a Tuva Dataset you think is perfect for your students if it only had fewer attributes.
Simplifying a dataset has a few parts. First you need to download the Tuva Dataset as a CSV. Then, you'll need to upload it to My Dataset. After that, you'll need to simplify that dataset and save a version of it to My Dataset. Finally, you can share that dataset with your students.
Downloading a Tuva Dataset as a CSV
To download a Tuva Dataset, you'll need to access the About section of the Tuva Dataset. You'll find it in the footer of the page.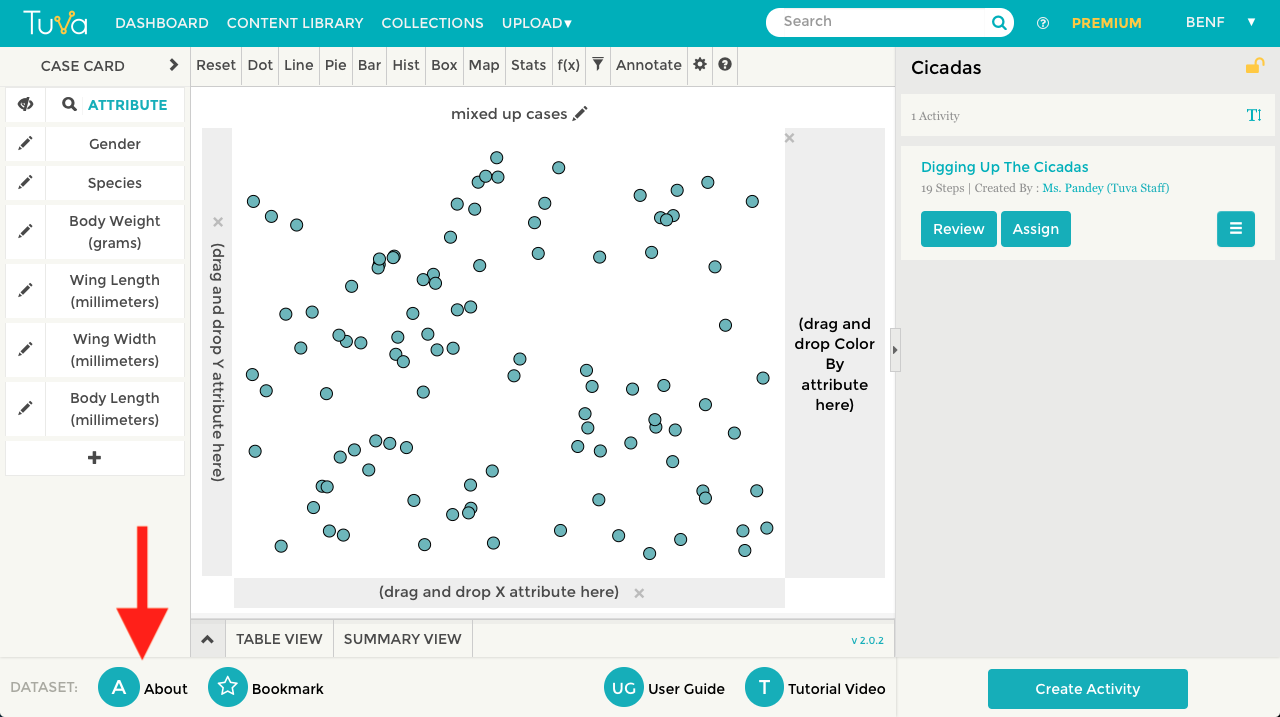 At the bottom right of the pop-up that appears, you will see the option to download the dataset as a CSV.
Uploading the Tuva Dataset to My Datasets
We've already put together an article describing how to import data, following the instructions here.
Simplify My Dataset
Once you're viewing the dataset in the Tuva Data Tools, you can modify the dataset however you want. If you want your students to work with fewer attributes, you may hide some of them by clicking on the eye button in the case card. 

Clicking on that button will show you the Attribute Display Settings. By unchecking attributes, you'll be able to hide those attributes.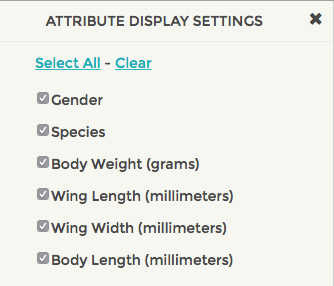 You may also filter data and even create a specific graph, if there's a chart type you want your students to focus on.
Once you've modified the dataset to your liking, click save from the plot menu.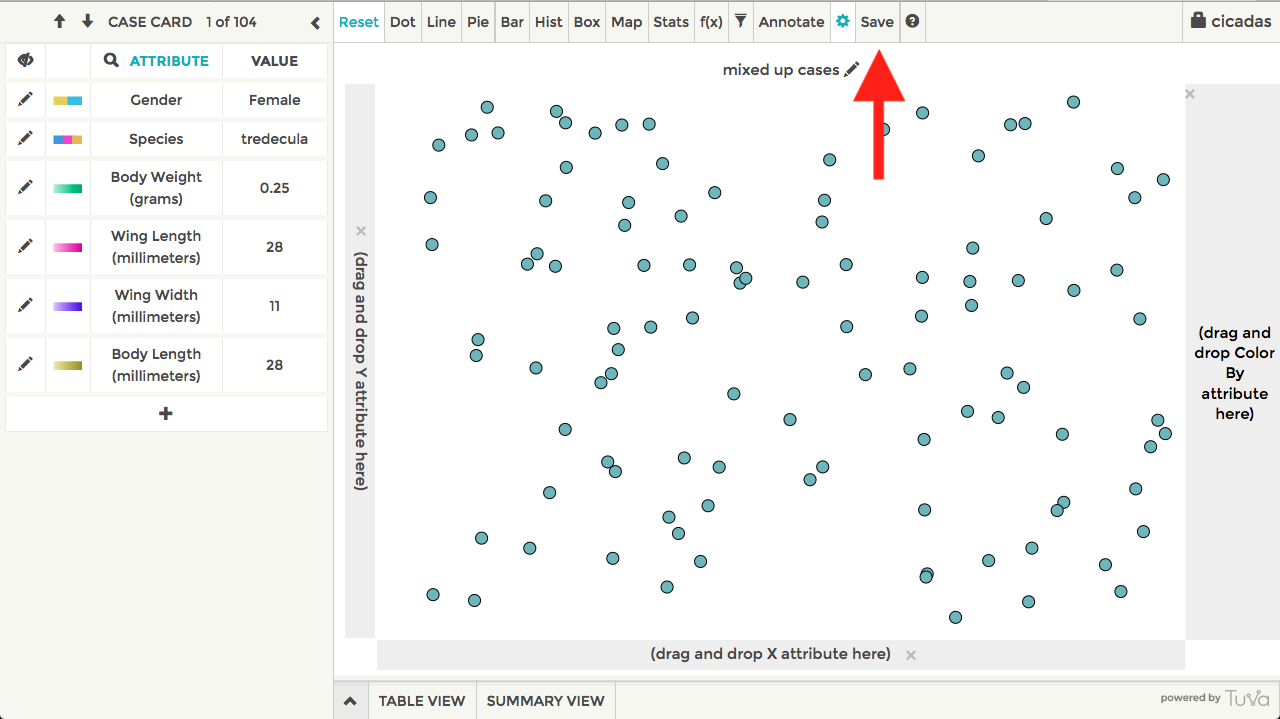 Sharing My Dataset
Once you've saved the dataset, you may share it with your students. Learn how to share your dataset here.