There is so much that Tuva can offer to users it is impossible to cover it all in one session...and there is only so much we can all remember at once.
We often share links to the following materials for participants to explore following a PD session and to provide just-in-time supports when new users are starting out with Tuva. Included below is information regarding:
Links to Resources Used in Session
Tuva Resources to Get Started
Links to Resources Used in Session
Beyond the hands-on activities materials, there are a variety of other resources that we often share with participants at our sessions. Below are template documents for you to download or make a copy of so that you can adjust, customize, and finalize to meet the needs of your particular session:
* As a note, these google files are set up as "View Only" but if you go to "File" you should have the option to "Make a copy", "Download as", or "Add to My Drive" (as shown below). If you have trouble accessing any file please email us at support@tuvalabs.com.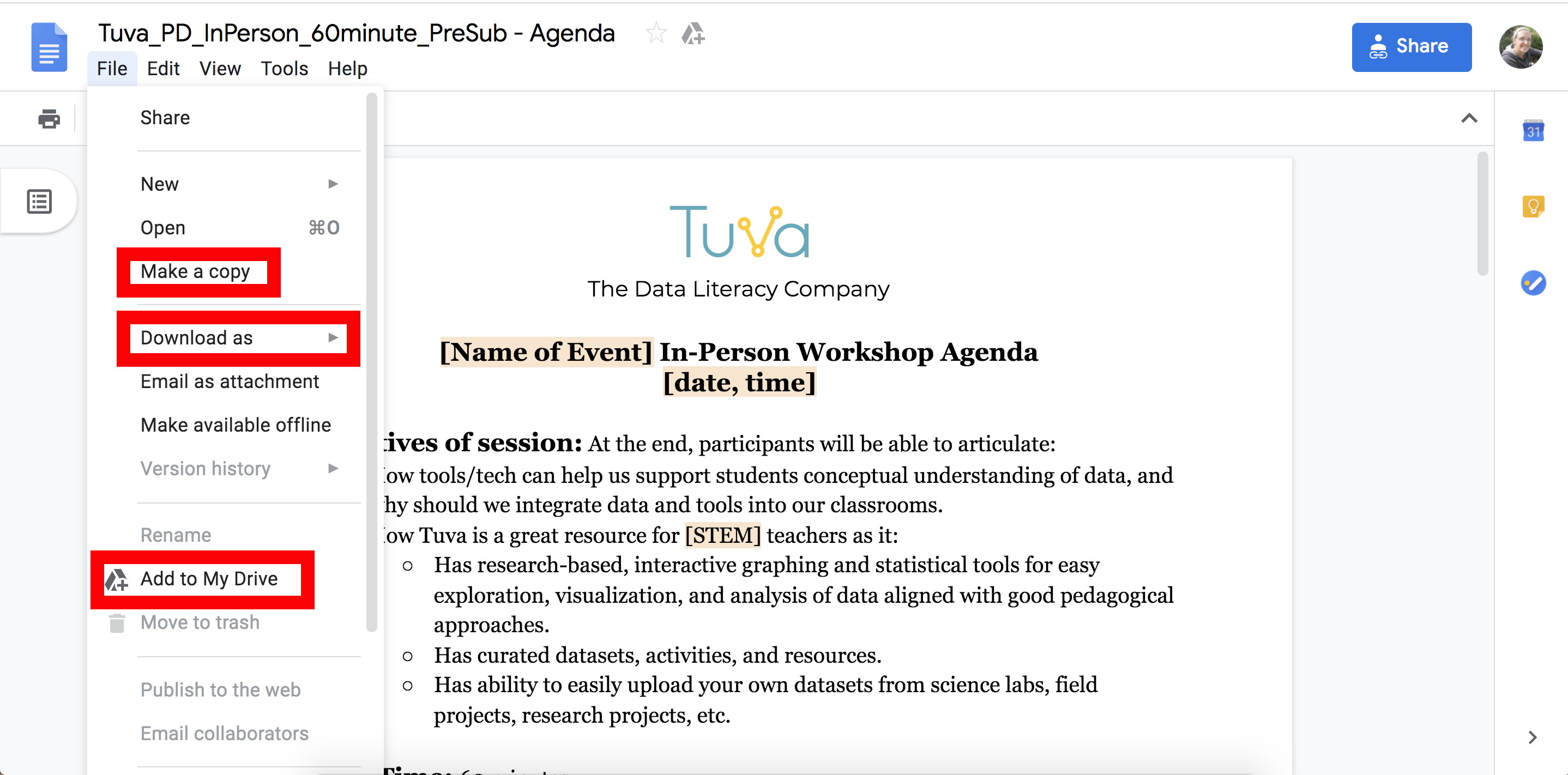 Tuva Resources to Get Started
We also provide links to a range of Tuva resources for participants to use during the session and/or following the session: