Thinking of importing your data with a preset color scheme?
Tuva will recognize the color labels in your data and automatically apply it to your graph.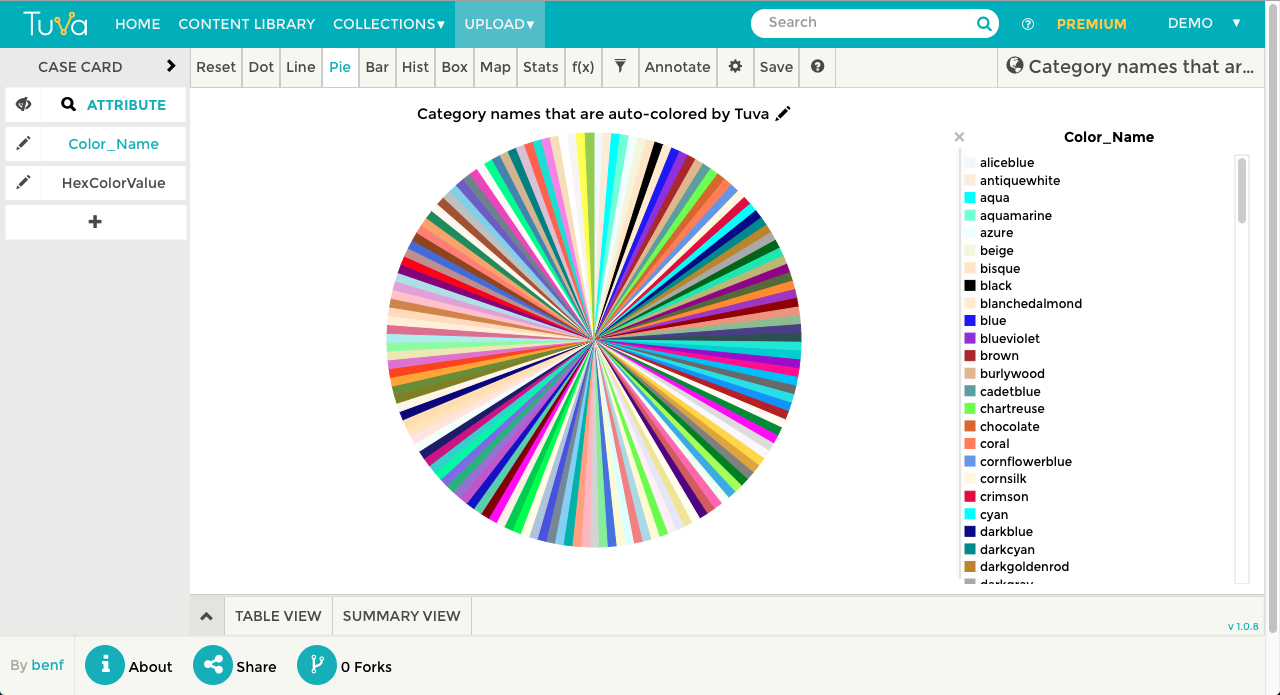 Check out this example dataset to see all 147 recognizable color names and their corresponding hexadecimal color values. At the bottom of the data exploration tool, click Table View to see the raw data and all available colors.

Looking for a real world example of how to include color names in your data? 
Tuva's M&M dataset has a Color attribute, allowing each M&M to also carry a color value. When the Color attribute is added to the legend, we see Tuva's data exploration tool recognizes blue as the color blue, brown as the color brown, and continues coloring each case according to its color.