The summary view is available below the plotting area and it will display any statistics that are currently analyzing the data in a tabular easy to read form.
To add a new statistic to the plotting area, you may hover or click on the Stats dropdown menu and select the analysis you want to perform on the data. For example, in the screenshot below, we're analyzing the mean height of dinosaurs by group. Notice the summary view is expanded below the plotting area and it's showing two different tables for the two different statistical functions currently analyzing the data, Count and Mean.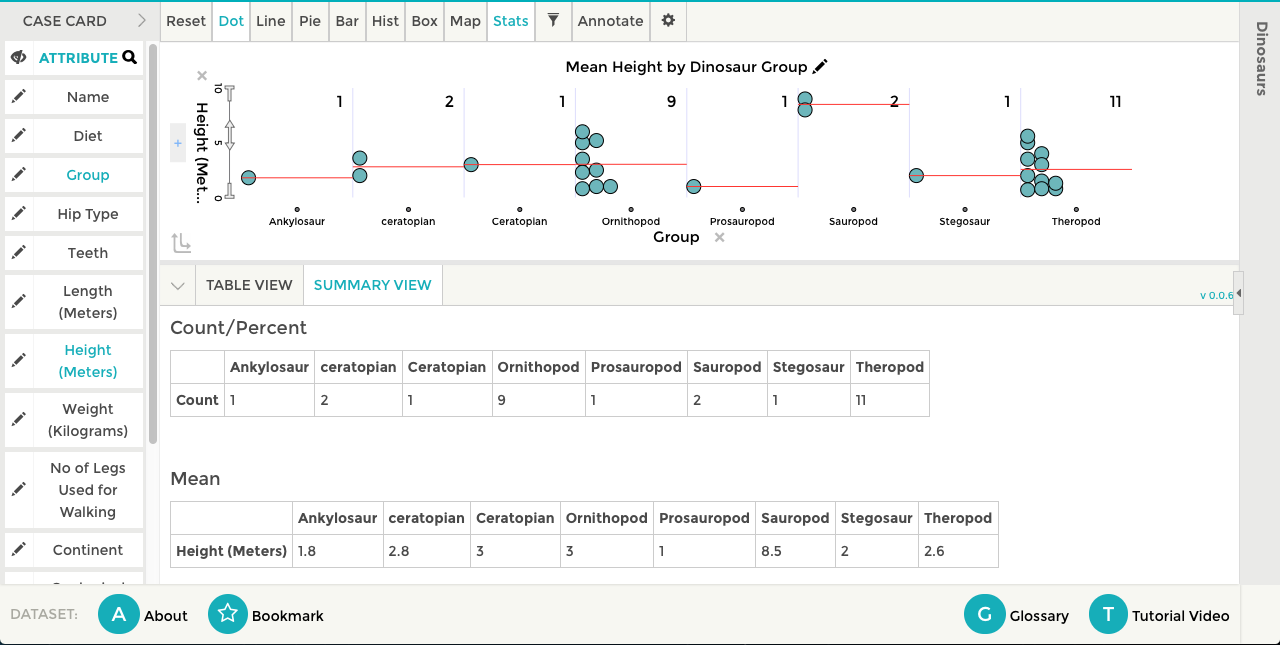 To expand the summary view when it's closed, click on the "Summary View" button at the bottom of the plotting area.