Filtering cases allows you to remove data from the plotting area that you may want to ignore in your analysis. There are two ways you may filter cases.
Filtering from the Toolbar 
Filtering can be done directly on the graphing interface using options on the toolbar.

Steps
Select data points to be filtered by:


Clicking data points in the graphing area. Hold shift to select multiple data points
Clicking a row in the table view

Hover your mouse over "Filter" in the toolbar. Select one of the following options from the dropdown menu:

Exclude Selected Cases- removes selected data points from the graph
Keep Only Selected Cases- removes all unselected data points

Filtering from the Case Card 
Data can also be filtered by accessing the case card menu for an attribute.

Filtering a categorical attribute will reveal the following panel in the case card. Notice that each category has a checkbox. Clicking on each checkbox will remove the cases belonging to that category from the plotting area.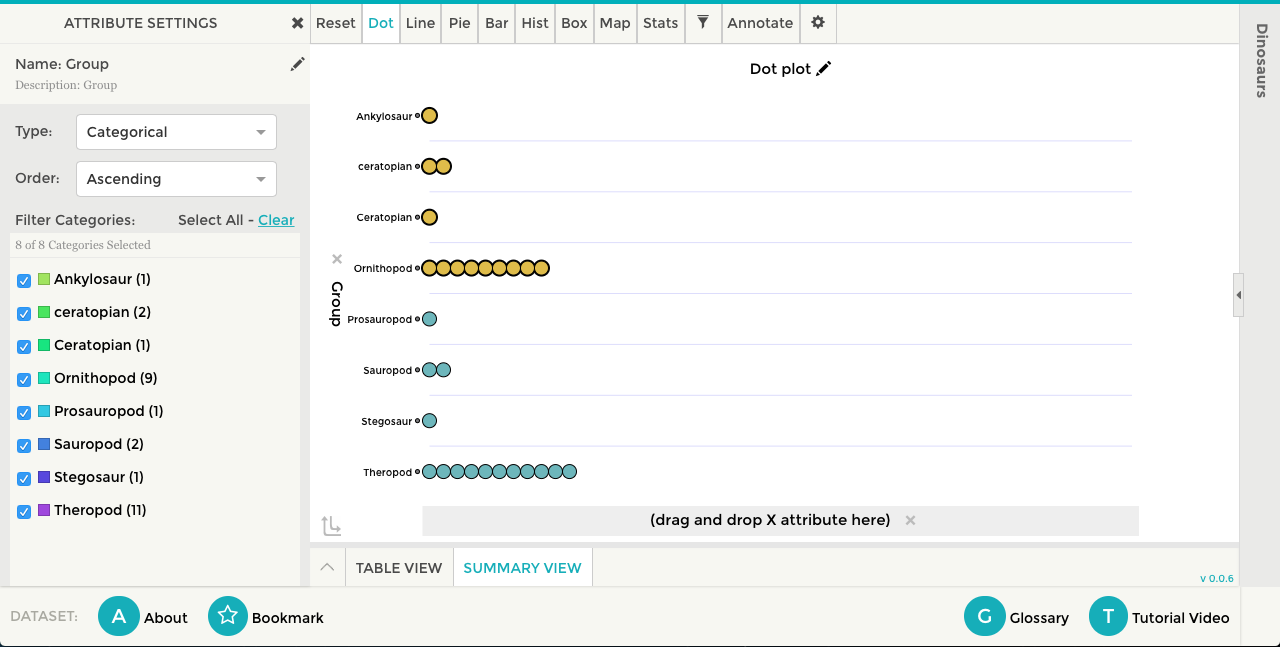 Filtering a numerical attribute will reveal the following panel in the case card. You may set the min or the max for the numerical attribute and any cases falling outside that range will be filtered from the plotting area.