We have launched a new feature that allows teachers to create activities for Tuva datasets. These activities can be for datasets where Tuva staff have already created activities, or for datasets without any staff-created activities. Use these steps to create your own dataset activity!
Step 1:
Find a dataset in our dataset library.
Our dataset library has been organized to help you easily find a dataset that will fit your instructional needs. All of our datasets have been tagged for different uses – so, if you're looking for a dataset that can be used for a math activity, you can look for this tag in our dataset library. You can also search our dataset by grade-level or dataset properties.
Please note, Basic subscribers are able to create activities using any free datasets in our library. Premium subscribers may create activities using any of the datasets in the entire dataset library.

Once you have found a dataset that fits your instructional needs, locate the Create Activity button on the right side of the screen.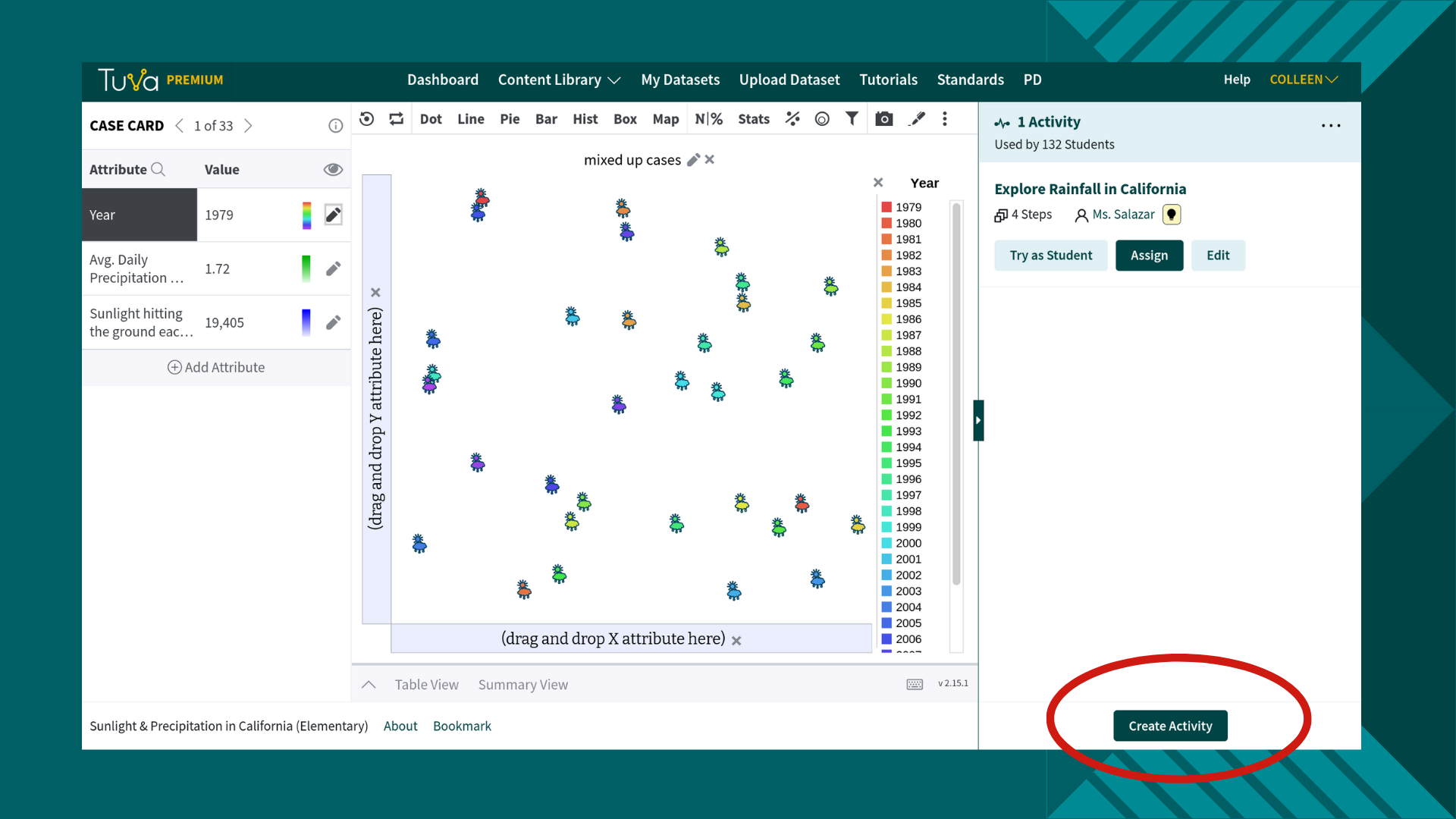 Step 2:
Follow the prompts to create your activity's instructions and questions.
Our activity builder will lead you through a series of prompts to insert a title, description, and introduction for your students. After inputting the introductory portions of your activity, you will be able to add instructions and questions for your students to answer. We have several question types for you to choose from, including

. For Multiple Choice and Multiple Answer, you will be prompted to select the correct answer choice(s).
While you are working on building your activity, our platform is automatically saving all of your work!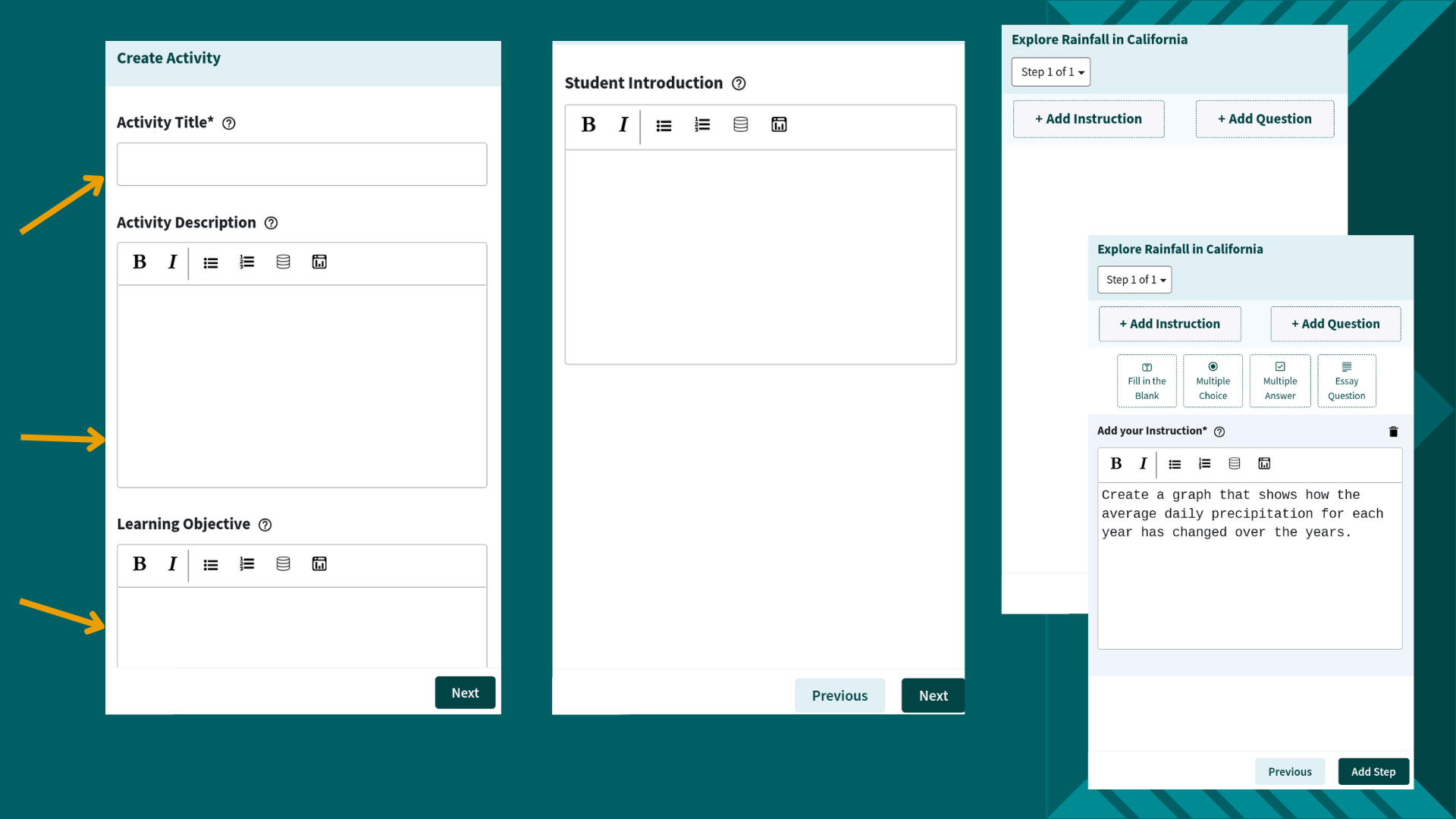 Step 3:
Publish your activity.
When you have completed your activity steps, you will have the option to publish your activity. When you publish, your activity will become visible to you and no one else. If you want to assign your activity to students you can do so, otherwise it will remain private in your dashboard. Please be aware that you are able to make edits to your activity before assigning to students. If you make changes after assigning to students you risk losing student progress on the activity.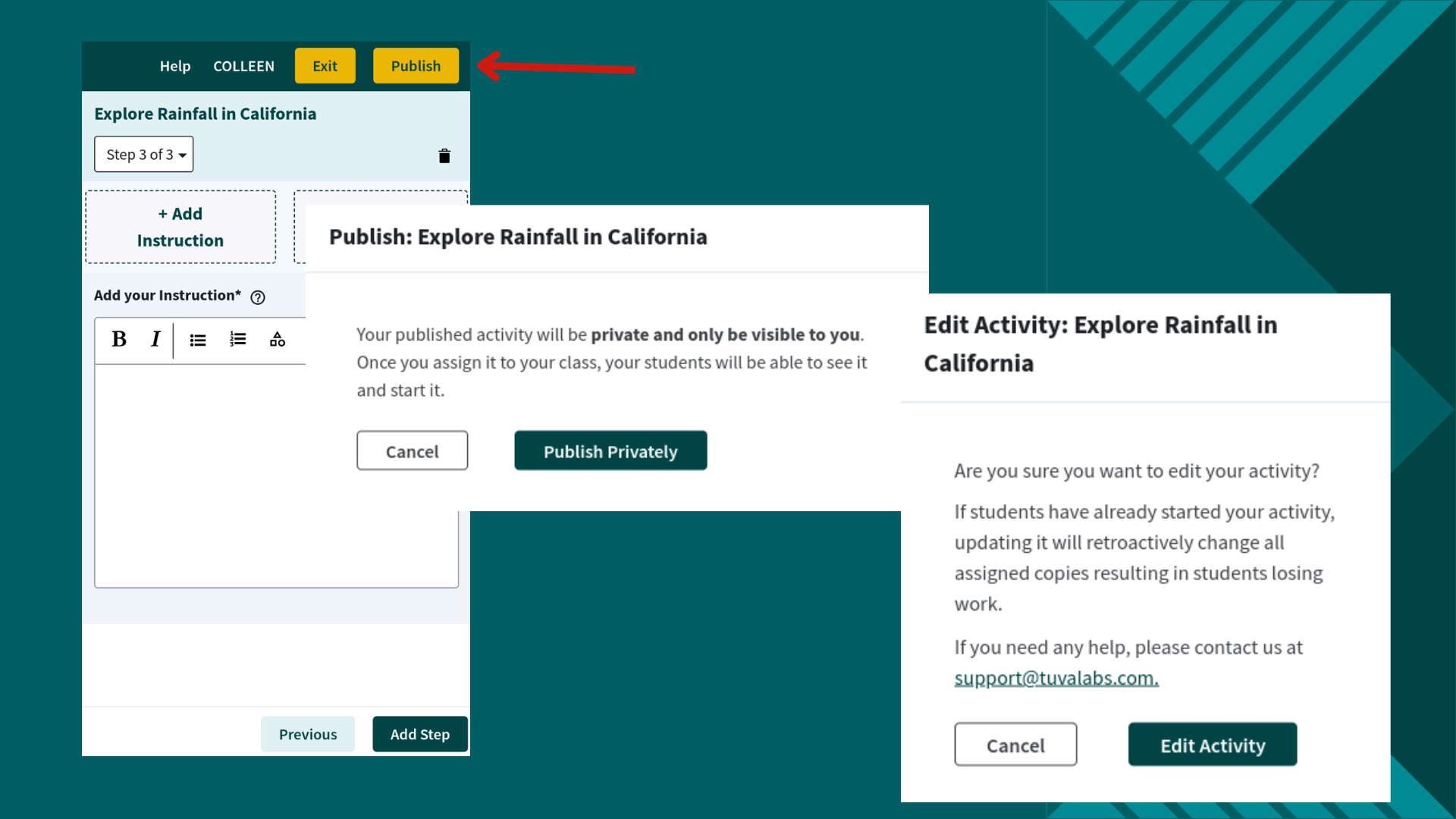 Step 4:
Assign your activity from the dataset.
Now when you view the dataset, you should be able to see the activity you created. In order to assign your activity to your students, locate the Assign button and choose which class you want to assign it to.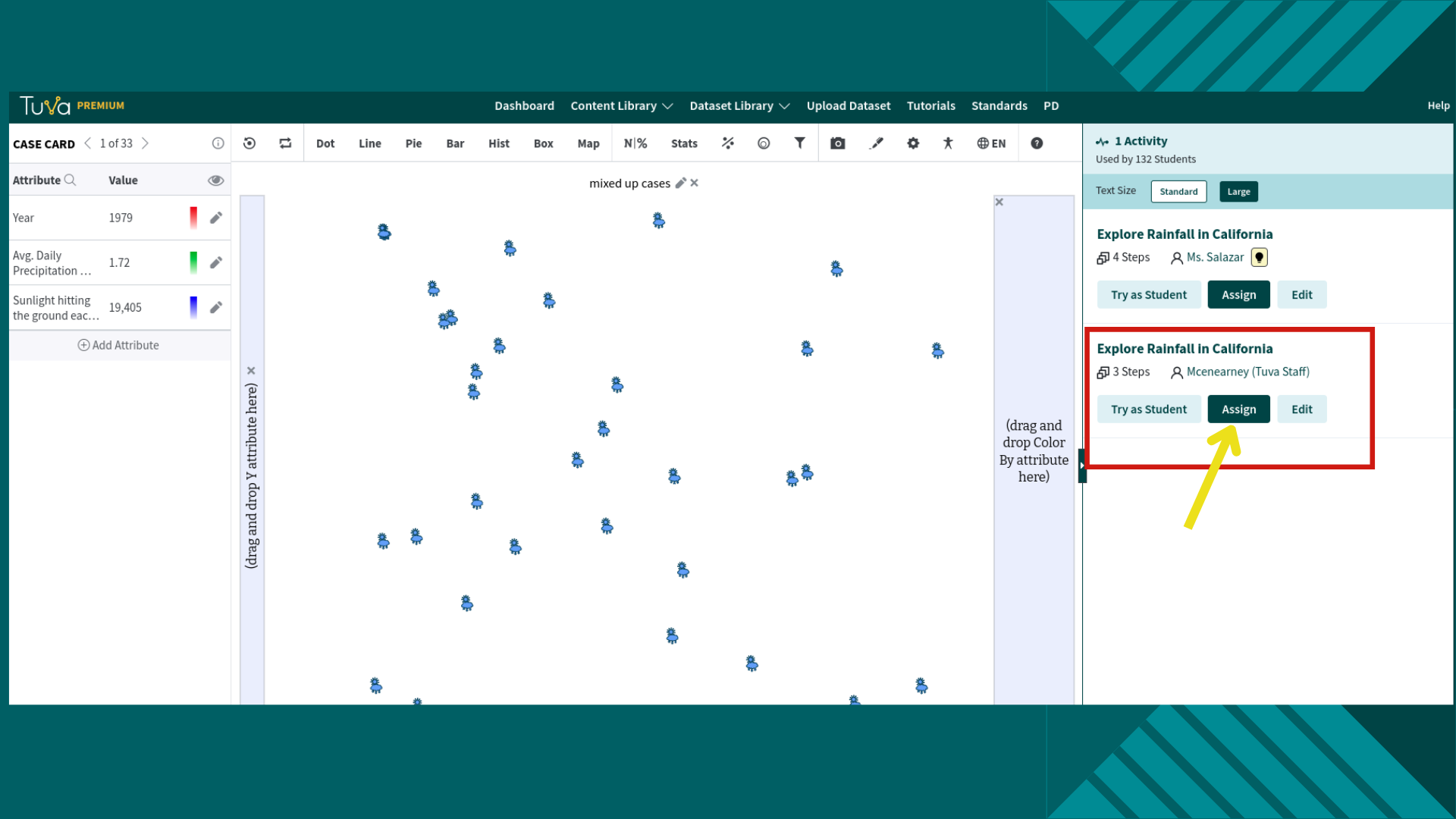 If you run into any issues while creating, editing, or publishing your activity, please reach out to us at suppor@tuvalabs.com!